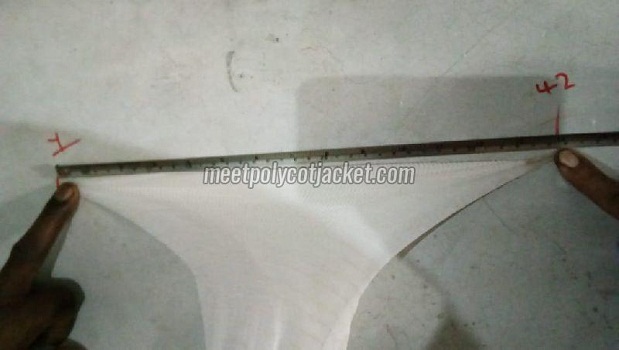 It's significant to know that garment decorators are aware of the advantages and disadvantages of both cotton and polyester fabrics. Also, you need to know about the cotton/polyester blended that is polycot fabrics. After knowing those facts, it becomes easy and narrows down the purchase from cotton polyester rolls suppliers.

Cotton is used extensively for apparel manufacturing across the world. It is a natural fibre a renewable resource and is biodegradable. Natural fibres, unlike synthetic fabric polyester, tend to be more costly and isn't a suitable option when trying to keep costs down for advertising items.

The most significant quality of cotton supplied by Polyester Cotton Roll Supplier Rajkot are its breathability. In hot weather, it's an excellent option for maintaining your body coolness. Although it may hold moisture longer than polyester, in hot weather, this becomes a way to keep your body cool.

Merits of Cotton

• Natural fibres free of chemicals
• Breathable – good for hot weather
• Hypoallergenic, no irritation on skin
• Do not burn or melts like polyester

Demerits of Cotton

• Expensive
• Natural fibres wear down fast
• Holds moisture for a long time (can be an advantage in hot weather)
• Prone to shrinking

Polyester is a synthetic fibre, a less expensive option supplied by Polyester Cotton Roll Supplier Gujarat with many benefits that cotton does not. It has strong fibres that do not wear down fast. While being flexible polyester is resistant to wrinkles and shrinking. Polyester dries speedily making it perfect for colder weather.

Polyester is very popular for its strong fibres, moisture-wicking properties, and lightweight feel. It should be carefully printed with heat as it is usually temperature-sensitive, so low-temperature heat transfers are required to reduce or prevent scorching. Polyester also has an inclination to cause dye migration between the fabric dye and the decoration.

Merits of Polyester

• Strong
• Flexible
• Dries quickly
• Resists wrinkles and shrinking
• Inexpensive

Demerits of Polyester

• Tends to stick to perspiring skin
• Not as breathable
• Temperature-sensitive
• Subject to dye migration
So what is the answer? Cotton or poly? Well, a response to these is polycot, a blend of polyester and cotton. You can buy it from Polyester Cotton Roll Supplier Gujarat.
Polyester cotton blends are the best of both worlds. A fabric made from a polyester and cotton combines the strengths of the two fibres. Polycotton garments are
• breathable,
• tear-resistant, and easy customisable
• can be fashioned into abrasion-resistant materials
While not as reasonable as pure polyester, poly-cotton blends do tend to cost less than similar garments made of 100% cotton, and they provide much more comfort. A combination of cotton and polyester is the most popular for work garments, mainly because of price, durability and a more extensive colour selection is available for purchase.

Where to get polycot rolls?

Involved in the manufacturing of clothes made of poly-cotton, then you must contact leading polyester-cotton roll supplier India to get the fabric in bulk and on better prices.
They
1. Offer bulk quantity on the market-leading price
2. Assure defect free range of fabric
3. Provide the most refined quality product
4. Backed by a reliable vendor base and logistic partner